2017 John Turnbull Award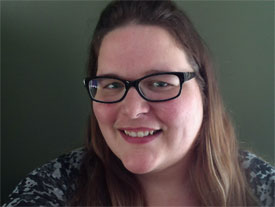 Dr. Joy Agnew, P.Eng., has made and continues to make exceptional contributions to engineering for agricultural, food and biological systems through service to CSBE|SCGAB and ASABE and through extension, teaching, research, and professional engineering activities. In her capacity as the Director of the Applied Bioenergy Centre and as a Project Manager of Agricultural Research Services of the Prairie Agricultural Machinery Institute (PAMI), she is conducting and managing leading edge research and development and engineering work in a number of fields directly related to agricultural and biological engineering. These fields include use of biomass for energy production (including solid-state anaerobic digestion, large-scale biomass processing, biomass combustion for heat and electricity generation, and optimization of biomass logistics and supply chains), assessment and mitigation of greenhouse gas emissions from the agricultural industry, and grain storage & drying research and extension. Dr. Agnew's work directly benefits producers as well as many other stakeholders in the agri-food industry. She is also a dedicated and talented engineering educator who teaches at the undergraduate level and also supervises and co-supervises graduate students. For all these reasons, Dr. Joy Agnew, P.Eng., is a worthy recipient for the 2017 CSBE|SCGAB John Turnbull Award.
De par son engagement dans les activités de la CSBE/SCGAB et l'ASABE, et ses activités professionnelles d'extension, d'enseignement et de recherche, la Dr. Joy Agnew, ing, a fait et continu de faire d'exceptionnelles contributions en génie pour les systèmes agricoles, alimentaires et biologiques. En sa qualité de Directrice du Applied Bioenergy Centre et en tant que chef de projet des services de recherche agronomique du Prairie Agricultural Machinery Institute (PAMI), elle mène et gère des projets de recherches de pointe et des travaux de développement et d'ingénierie dans plusieurs domaines liés au génie agricole et biologique. Elle s'intéresse tout particulièrement aux projets portant sur l'utilisation de la biomasse pour la production d'énergie (digestion anaérobie en milieu solide, les procédés de transformation à grande échelle, la combustion de biomasse pour la production de chaleur et d'électricité, et l'optimisation de la logistique et des chaînes d'approvisionnement), l'évaluation et la réduction des émissions de gaz à effet de serre dans l'industrie agricole, et la recherche le stockage et le séchage des grains. Les résultats des travaux du Dr Agnew sont utilisés par les producteurs agricoles et par de nombreux acteurs de l'industrie agroalimentaire. Elle est également une éducatrice en ingénierie dévouée et talentueuse qui enseigne au niveau de premier cycle et elle supervise ou co-supervise les étudiants diplômés. Pour toutes ces raisons, le Dr Joy Agnew, ing, est une candidate digne du prix John Turnbull de la CSBE/SCGAB pour l'année 2017.